This is a heavy-duty hot knife tape cutting machine, the blade is driven by a strong cylinder, so it's suitable for cutting thick materials, such as safety belt, backpack strap, etc.

The machine has a built-in automatic stacking function, and the stacking data can be set in the program, so the specified number of finished tapes can be collected neatly into one bundle.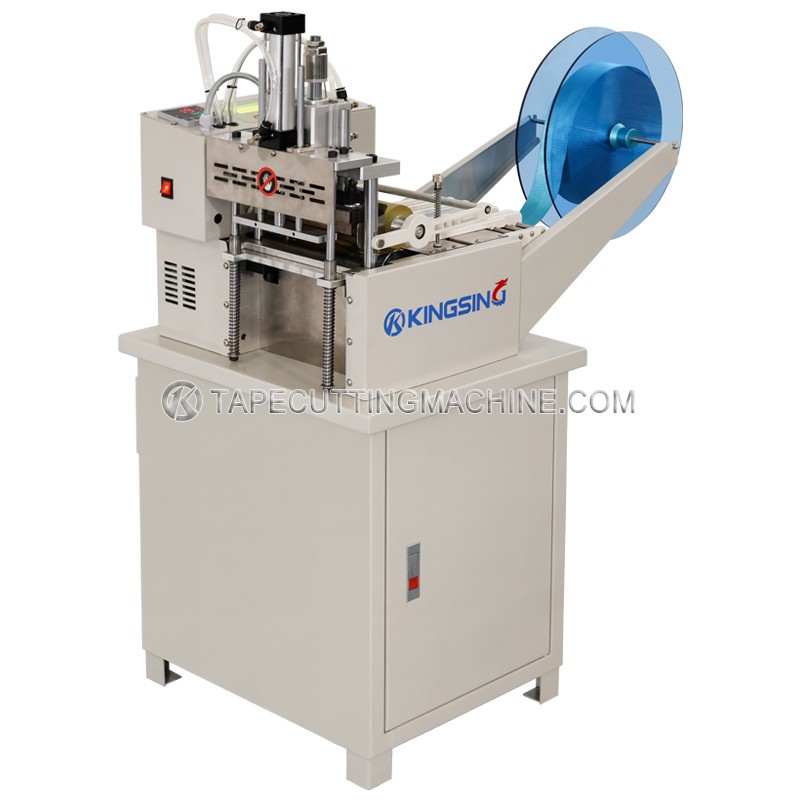 Knife Type:Hot knife
Cutter Driving Mode:Pneumatic
Cutting Width:Max.160mm
Cutting Length:1~99999mm
Rated Power:650W
Heating Temperature:0~350°C
Speed:60pcs/min (depends on the cutting length)
Operation Temperature:0~40°C
Power Supply:AC220V 50Hz
Environment Humidity:30%~ 80%RH (No condensation at 40°C)
Net Weight:70Kg
Dimension(LxWxH):680x480x1200mm
Note: Conforms to the relevant CE directives on machine safety and electromagnetic compatibility.