This is a cold-knife tape cutting machine. Its blade width reaches 200mm, so it can cut wider materials. When cutting narrow materials, it can also mount multiple rolls at the same time, which will greatly improve production efficiency.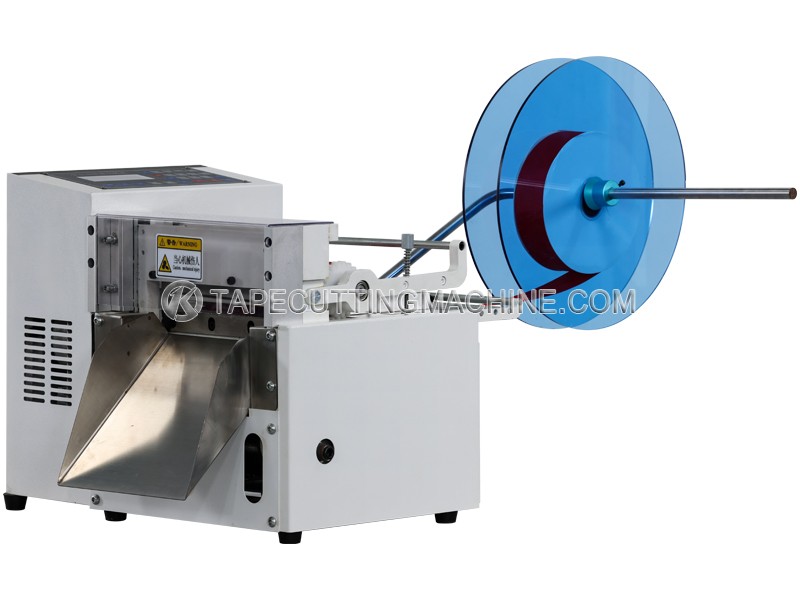 Applicable materials: flat ribbon cable, copper sheet, hose, braided copper wire, etc.
Cutter Type: Cold Knife
Cutting length: 0.1-9999.9mm
Maximum cutting width: 200mm
Cutting speed: 3000 to 4800 pieces per hour (varies according to cutting length)
Rated power: 300W
Power supply: 50HZ
Weight: 50kg
Note: Conforms to the relevant CE directives on machine safety and electromagnetic compatibility.