This is an automatic braided cable sleeve cutting and inserting machine, it adopts hot blade to cut the PET braided sleeving, so the cutting edge can be heat sealed while cutting. The finished sleeving can be automatically fitted onto the wire harness, it greatly simplifies the wire harness threading process and saves a lot of labor.
This machine is driven by servo motors, PLC control system with color touch screen operation interface makes the operation very simple, the sleeving cutting length can be freely set in the program.
Cable sleeves with different diameters need to be replaced with cutting blades and wire harness guide tubes, we can customize fixtures according to your samples.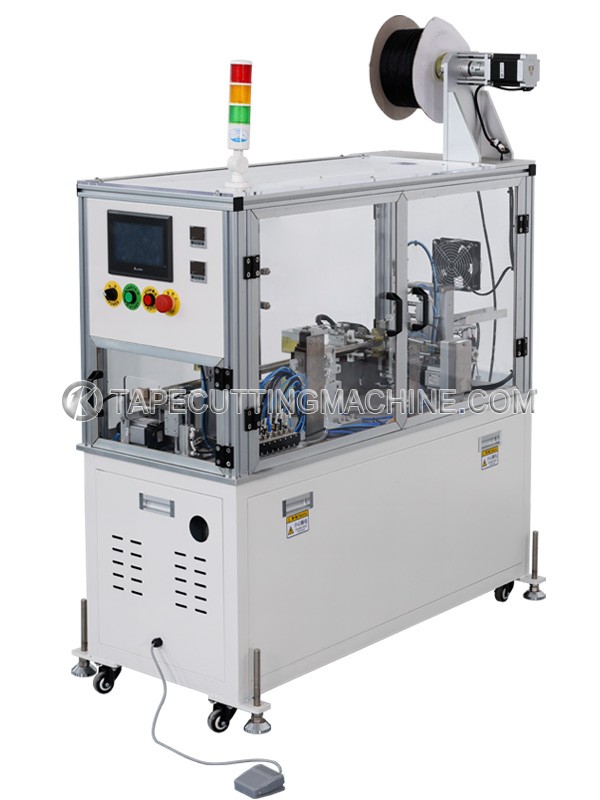 Note: Conforms to the relevant CE directives on machine safety and electromagnetic compatibility.